Whether your little one is stepping inside the classroom for the first time ever or for the first time since last year's virtual learning, these first couple of weeks in school are sure to be a mix of nerves and excitement. This last year no doubt tested the patience of kids of all ages and caregivers alike.  So much change in so little time is difficult to process!  Reading together invites the opportunity to talk about school expectations.  Sharing stories can help identify and tackle any fears so that your little one can start off school on the right foot.
Here are 5 reassuring books that may help: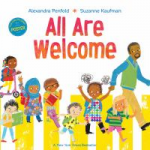 All are Welcome by Alexandra Penfold
A book that teaches kids about community, diversity and that school is a safe space for everyone.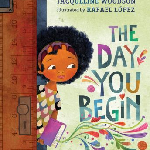 The Day You Begin by Jacqueline Woodson
A story that reminds us it's okay to be different and have the courage to stand out and tell your story, even if not everyone understands because in our differences we find similarities.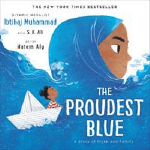 The Proudest Blue by Ibtihaj Muhammad
Asiya is wearing a Hijab for the first time in school. Though kids at school bully Asiya, her mother's words and her little sister's admiration give her strength to be her true self.
Little Bat in Night School by Brian Lies
Little Bat is excited about night school but soon finds it difficult to make friends. He retreats into a cubby where Ophelia the possum is also hiding. Together they meet other nocturnal buddies and learn how to make friends.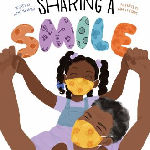 Sharing a Smile by Nicki Kramar
Sophie's world is changing; it seems scary and she's worried about going outside. With her Grandfather, they make masks for her entire neighborhood. This book teaches kids the importance of wearing masks to keep everyone safe.
TAGS: SOCIO-EMOTIONAL, STARTING SCHOOL,  STORYTELLING
No comments