Early Learners
A-Z list of library resources for early learners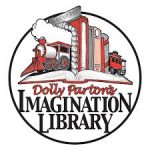 Imagination Library:  Inspire a love of reading by enrolling your child(ren) in Dolly Parton's Imagination Library.  Eligible children are between 0 and 4 years 9 months and live in Yolo County.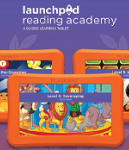 Launchpad Pre-K and Reading Academy tablets: Help children advance from learning to read to reading to learn. Pre-K tablets build early literacy skills. Reading Academy tablets are for children in grades K – 2 who are learning to read.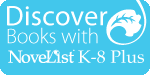 NoveList: Read-alike recommendations, series information, book reviews, reading lists, and more.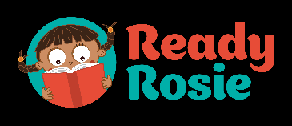 Ready Rosie: Looking for some fun learning activities to do together?  Quick two-minute videos in English or Spanish will get you inspired. ReadyRosie is for children birth through 3rd grade. Sign up here!

TumbleBook Library: Animated books, audiobooks, puzzles and games in English and Spanish for children 0 – 12 years old.  This resource is funded by the Yolo County Library Foundation.

Learn together by bookmarking the Explore Family Literacy bulletin. Featuring great books and exploring topics important to families, this page will make learning together interesting and fun.
A-Z list of additional resources for early learners
Brightly Storytime YouTube Channel: Enjoy on-demand storytimes featuring popular favorites and read-aloud playlists by age.
CocoMelon Youtube Channel: Library staff tested and approved! In fact, if you've enjoyed a Yolo County Storytime you'll likely recognize some songs!
Highlights for Kids: This website offers simple puzzles, earth science questions, and much more to explore with your young child.
PinkFong Youtube Channel: Library staff tested and approved! In fact, if you've enjoyed a Yolo County Storytime you'll likely recognize some songs!
Sesame Street: This website brings all the fun of the television show accessed instantly. Sing along with your favorite muppets, explore healthy habits, and even color.
WideOpenSchool Pre-K: One of our favorite free services is being offered by the editors of CommonSense Media.  You will find a daily plan for your child that includes hands-on activities so their whole day is not spent in front of a screen.  There are resources for art, music, emotional well-being, reading, writing, science, and social studies. There are resources for English Language Learners and a section "Recursos en Espagnol." The Family & Teacher resource center has tips and tricks for distance learning, how to keep kids motivated with online learning, information on parental controls, and more.
What you need to know about Library Storytimes

Storytime is a fun way to get children excited about reading and is also a way for parents to learn more about activities that will help their child(ren) be ready to read as they enter school.
Yolo County Library staff deliver storytimes that are intentional, inclusive, and based on the latest child development research, which includes modeling interactive reading, facilitating parent-child interactions, and building pre-reading skills. Library staff take a whole-child approach to engaging families and building communities by using best practices in early literacy programming and education. Each program encourages families to sing, talk, read, write, and play together– five activities that are part of a nationally recognized parent education program known as Every Child Ready to Read.
In addition to literacy, storytimes build resilience in our communities by increasing social connections and support, enhancing parenting and child development knowledge, and supporting the social and emotional competence of children through the use of the Strengthening Families framework.