Early Learners
Learn together by bookmarking the Explore Family Literacy bulletin. Featuring great books and exploring topics important to families, this page will make learning together interesting and fun.
---


Tumblebook Library – animated books, audiobooks, puzzles and games in English and Spanish for children 0 – 12 years old.
---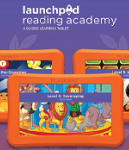 Launchpad Pre-K and Reading Academy tablets –  help children advance from learning to read to reading to learn.  Pre-K tablets build early literacy skills.  Reading Academy tablets are for children in grades K – 2 who are learning to read.
Language & Literacy: For ages 3 – 5 Preschool. Build vocabulary, listen and follow directions, identify and recite letters, develop an interest in stories.
Social & Emotional: For ages 3 – 5 Preschool. Organize thoughts, problem-solve through reasoning, express emotions and needs, understand cooperation, explore independence.
Level 1: pre-emerging. For ages 3+. Listen to stories, simple songs, and nursery rhymes. Begin to recognize letters & letter sounds.
Level 2: Emerging. For ages 4+. Begin to recognize basic sight words, identify patterns of text with picture support, understand print concepts of left to right.
Level 3: Early developing. For ages 5+. Begin understanding the organization of print and the difference between long vowel vs. short vowel words.
Level 4: Developing. For ages 7+. Starting to decode unknown long vowel words, begins reading text with accuracy.
---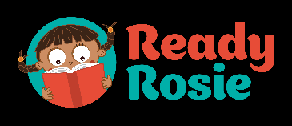 Looking for some fun learning activities to do together?  Quick two-minute videos in English or Spanish will get you inspired.
ReadyRosie is for children birth through 3rd grade. Sign up here!
---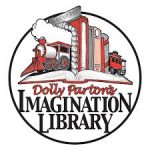 Register Your Child for Imagination Library
Regístrate para la Imagination Library
---
What you need to know about Library Storytimes
Storytime is a fun way to get children excited about reading and is also a way for parents to learn more about activities that will help their child(ren) be ready to read as they enter school. Yolo County Library staff deliver storytimes that are intentional, inclusive, and based on the latest child development research, which includes modeling interactive reading, facilitating parent-child interactions, and building pre-reading skills. Library staff take a whole-child approach to engaging families and building communities by using best practices in early literacy programming and education. Each program encourages families to sing, talk, read, write, and play together– five activities that are part of a nationally recognized parent education program known as Every Child Ready to Read. In addition to literacy, storytimes build resilience in our communities by increasing social connections and support, enhancing parenting and child development knowledge, and supporting the social and emotional competence of children through the use of the Strengthening Families framework.