Valentine's Day
Valentine's Day is recognized in many countries. In Mexico, Valentine's Day is known as the Day of Love and Friendship. As in Mexico, many people enjoy this special day with their loved ones. In recent years, due to the pandemic, it has been difficult to celebrate with our loved ones. For many of us this year is no different. In hard times like these, it is necessary to model resilience to children and show that despite the changes we can support our loved ones. The good thing is that technology has served us well by helping us keep in touch with our favorite people. Apps with video have been essential for us to communicate with one another during the pandemic.
Libraries have adapted to these changes by offering free virtual programs to our community as a great gesture of love.
From our library to you, I'd like to share 3 current virtual events to celebrate Valentine's Day all month long:
To join, look for these on our event calendar.
1. Bilingual Storytime with Miss Gaby
Enjoy songs and stories with your little ones. Mondays from 6:30 to 7:00 pm.
2. Mother Goose on the Loose
Tuesdays at 10:15 am to listen to stories, sing songs, and recite classical rhymes for babies and their loved ones. This program is specially designed for the emotional and social development of your baby.
3. Lunch Storytime With Friends
On Wednesdays, join us virtually with your favorite lunch food, participate in activities and listen to stories in English.
Enjoy these 3 bilingual books with themes on friendship and love: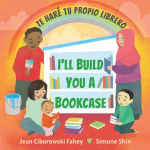 1. I'll build You a Bookcase = Te Haré Tu Propio Librero by Jean Ciborowski Fahey
In this sweet rhyming tale, a love of reading begins with a humble home bookcase. 'I'll Build You a Bookcase' celebrates how wonderful it is to read with our loved ones and reminds us that the magic of reading will never age.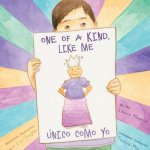 2. One of a kind like me = Unique Like Me by Laurin Mayeno
This is a sweet story about unconditional love and the beauty of individuality. It is a unique book that lifts up children who do not conform to gender stereotypes and reflects the power of a loving and supportive community.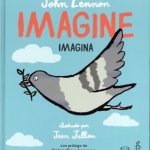 3. Imagine = Imagine / John Lennon
Join this little dove on her journey around the world to spread a message of peace and friendship among birds all over the planet, of all sizes and colors. Set to the words of John Lennon's immortal song and created in collaboration with Amnesty International, this moving book dares to imagine a world at peace.
TAGS: Socio-emotional; Storytime; Celebrations