Yolo County Historical Collection
Contact
Iulia Bodeanu,
Museum Curator
226 Buckeye Street
Woodland, CA 95695
(530) 666-8147
iulia.bodeanu@yolocounty.org
Iulia Bodeanu is Yolo County's first Museum Curator and works under the Yolo County Library. With a Masters in Museum Studies from San Francisco State University and a Bachelor of Arts in English and Art History from the University of California, Berkeley, Ms. Bodeanu brings ten years of experience working with history and art collections to the Gibson House.
What's in the Collection?
The Yolo County Historical Collection is comprised of 11,000 objects which date from the 1830s to the 1930s. The collection includes textiles, agricultural equipment, paintings, archival materials, ephemera, photographs, archaeological items, tools, ceramics, household items, furniture, and personal items. This collection illustrates what life was like for early Yolo County residents.
Where can I see the Collection?
The Yolo County Historical Collection are currently on display in the Gibson House (512 Gibson Road, Woodland) and rotate throughout the County via object loans. Items not on display are stored in an environmentally controlled collections storage facility on the Gibson Property. We are committed to increasing access to the collection by partnering with local schools, libraries and historical organizations to create exhibitions that present Yolo County's rich history to the public. If you are interested in partnering to bring displays and programs to the community, or viewing or borrowing collection items, please contact the museum curator.
Exhibitions
To view the virtual exhibition, which includes a video, images, wall text, exhibition guide and an interview with the curator visit the Online Galleries page HERE.
Previous Exhibitions
Fashion Forward: Women's Wear and Social Reform (Spring 2019)
Healing Histories: Medicine in Yolo County. (Spring 2020)
Gibson House Architecture
Starting in 1857 with the purchase of 160 acres of land and a 16ft by 20ft wooden farm house, William Byas Gibson started expanding not only his farming and ranching business but also his homestead. The building which stand today is a testament to multiple architectural styles that were popular throughout the 19th century.
Click on the link to learn more about the architectural evolution of Gibson House Architecture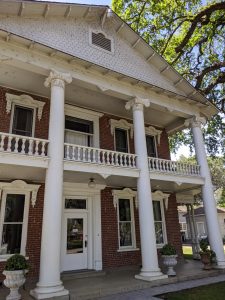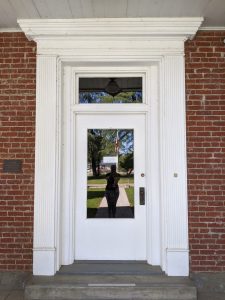 How can I help?
Volunteers and interns are an essential part of carrying out the on-going review of the Yolo County Historical Collection. If you are interested in gaining hands-on experience working with historical items and learning more about local history and museum practices please consider becoming a volunteer or intern. To get involved please complete and return the application.
Collections Volunteer Application
Collections Internship Application
If you are interested in making a donation of items to the YCHC please contact Curator at the information provided below.
Mail:  Iulia Bodeanu
c/o Yolo County Historical Collection
226 Buckeye Street
Woodland, CA 95695
Email:  iulia.bodeanu@yolocounty.org
What's new?
Click on the Quarterly Curator's report!
Curator's Report December 2018
Curator's Report September 2019
Curator's Report December 2019