Los lenguajes Nativo Americanos
Aprender su lengua materna es fundamental para el desarrollo cognitivo y la autoconciencia de los niños por muchas razones. ¡Este blog ha mencionado algunas de esas razones previamente! Mientras los que no forman parte de la cultura pueden aprender a apreciar los idiomas y las personas que pertenecen a diversas culturas Nativo Americanas, para aquellos dentro de esas comunidades es mucho más. Es sentir orgullo y empoderamiento en su propia identidad indígena.
Un estudio de 2010 realizado por el Censo encontró que solo en los EE. UU. Existen 169 lenguajes hablados por personas Nativo Americanas. Mientras que los lenguajes Nativo Americanos constituyen una gran parte de los lenguajes distintos al inglés (alrededor del 40% en realidad), solo 4 millones de personas hablan esos lenguajes.
Esta no es información nueva para las tribus Nativo Americanas, ya que han hecho enormes esfuerzos desde hace mucho tiempo para preservar sus culturas al enseñar esos lenguajes a las futuras generaciones. Estos esfuerzos por revitalizar sus lenguas no han sido en vano, basta con ver algunos de los resultados que se han obtenido desde que comenzaron estos programas.
Aquí en YCL tenemos una colección de libros y recursos para aquellos que buscan conectarse otra vez con sus lenguajes y aprender sobre los lenguajes Nativo Americanos. Tenga en cuenta que algunos de estos libros contienen oraciones completas, mientras que otros muestran frases o palabras dentro de un texto mayoritariamente en inglés.
Cherokee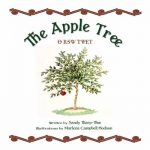 The Apple Tree by Sandy Tharp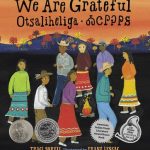 We Are Grateful / Otsaliheliga by Tracy Sorell
Cree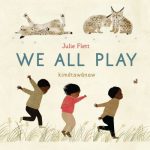 We All Play / Kimêtawânaw by Julie Flett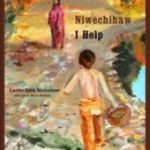 Niwechihaw = I help by Caitlin Dale Nicholson
Navajo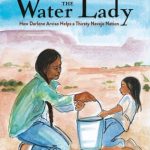 The Water lady: how darlene arviso helps a thirsty navajo nation
Ojibwa/Anishinaabemowin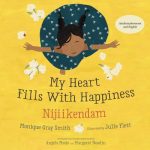 My Heart Fills with Happiness/ Nijiikendam by Julie Flett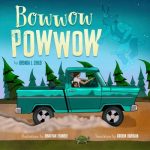 Bowwow Powwow / Bagosenjige-Niimi'idim by Brenda J Child
Tenemos una gran cantidad de libros en cualquiera de estos idiomas mencionados en este blog. Pregunte a nuestros bibliotecarios para saber más o búsquelos en nuestro catálogo.
¿Va de prisa? ¡Vea este kit de hora de cuentos de Turtle Island disponible en cualquiera de nuestras bibliotecas de YCL! El kit contiene varios libros, un títere y algunas actividades listas para llevar en una caja para que disfruten sus pequeños.
¿Sabes que es Mango? ¡No, no es una fruta! Esta es una aplicación de idiomas nueva y gratuita que ofrecemos en nuestro sitio de biblioteca. Puede aprender Cherokee o Potawatomi desde la comodidad de su hogar usando su computadora o mientras viaja en su Smart Phone.
¿No ves algo que quieras leer en nuestro catálogo? Puede sugerir un libro para que nuestras bibliotecas lo compren al seleccionar "Libros y más" en nuestro catálogo de la biblioteca del condado de Yolo.