Let's celebrate Ramadan!
Ramadan is more than abstaining from food or beverages during the day for those who belong to the Muslim faith. It is a time for contemplation and reflection that culminates in a great family celebration called Eid al-Fitr. This year Ramadan began on April 2nd and will end on May 2nd with the feast of Eid.
For celebrating or learning more about Ramadan and Eid with your little ones, here are some books about this festive month: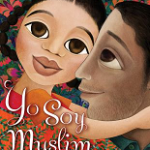 Yo Soy Muslim by Mark Gonzalez
A nice letter written by a father to his daughter encouraging love for his family and multicultural identity.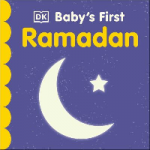 Baby's first Ramadan by Clare Lloyd
A learning book all about the Ramadan festivities and traditions to read with your baby.
Tell Me More About Ramadan by Bachar Karroum
This book about Laila, a curious Muslim girl who wants to learn about Ramadan will soon be available for check out in our library catalog.
Zahra's Blessing: a Ramadan Story
Follow Zahra, a Muslim girl's sweet story about the important values such as sharing and kindness towards others that are rooted in Islamic traditions.
TAGS: Ramadan, Muslim, Religion, Multi-cultural