Educators
Library information for educators
This link brings you to printable, PDF flyers to help you use the Library.  You can share them with your school community.
Resources available with your library card:
Research Companion (Homework Central)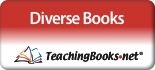 A collection of engaging resources about authors, books, and reading. Identify exceptional books that reflect diverse cultural experiences, interests, and ability levels.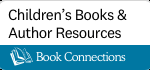 A collection of movies, read-alongs, meet-the-author recordings, plus assignments and activities for over 12,000 books.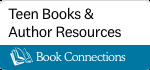 Find the right book for you, hear authors pronounce their names, watch movies of authors in their studies and more.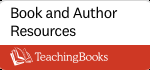 For teachers:  ready-to-use activities, reading lists, book, and author resources for grades PreK- 12, a growing list of authors hosting free events, and more.
Encyclopedia Britannica
Learn more about any subject, whether you are a child, teen, or adult. This short introductory video will show you how to access this database.
Escolar
Un excelente recurso digital en español que ayuda a enriquecer el aprendizaje de los estudiantes de primaria y secundaria. Incluye más de 15.000 artículos de la encyclopedia, 9.000 elementos multimedia (imágenes, videos, audio y mapas detallados) y 65 juegos educativos.  Mira este vídeo para arpender más.
Explora
Find information on thousands of topics including resources for teachers and students, popular magazines, professional journals, reference books, images, AP news video clips, and primary sources.  This short video will review some of its features.
Free online resources:
What you need to know about Library Storytimes
Storytime is a fun way to get children excited about reading and is also a way for parents to learn more about activities that will help their child(ren) be ready to read as they enter school. Yolo County Library staff deliver storytimes that are intentional, inclusive, and based on the latest child development research, which includes modeling interactive reading, facilitating parent-child interactions, and building pre-reading skills. Library staff take a whole-child approach to engaging families and building communities by using best practices in early literacy programming and education. Each program encourages families to sing, talk, read, write, and play together– five activities that are part of a nationally recognized parent education program known as Every Child Ready to Read. In addition to literacy, storytimes build resilience in our communities by increasing social connections and support, enhancing parenting and child development knowledge, and supporting the social and emotional competence of children through the use of the Strengthening Families framework.