Children
A-Z list of library resources for children
CultureGrams*: Kids version of unique, concise and reliable cultural information, multimedia, and vital statistics on the countries of the world, U.S. states and Canadian provinces.
Encyclopedia Britannica / Encyclopedia Escolar*: This wonderful learning resource offered in both English and Spanish includes a wealth of information for all grade levels. Access articles, biographies, geographical facts, and much more. You will need a Yolo County Library card.
Explora*: Find information on thousands of topics including resources for teachers and students, popular magazines, professional journals, reference books, images, AP news video clips, and primary sources. This short video will review some of its features. You will need a Yolo County Library card.
HelpNow*: offers live tutor access for homework help, skills building and test preparation.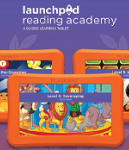 Launchpad Pre-K and Reading Academy tablets: help children advance from learning to read to reading to learn.  Pre-K tablets build early literacy skills.  Reading Academy tablets are for children in grades K – 2 who are learning to read.
Learning Express Library*: The Grades 4 to 8 Educator Resources has exercises to help students do their best in math, reading, writing, and language. There are practice sets for different math topics, different kinds of reading, and important writing and language skills. Every question has a helpful answer explanation. You will need a Yolo County Library card.
National Geographic Kids*: Explore amazing adventures in science, nature, culture, archaeology, and space. Best for children aged 6 -14. You will need a Yolo County Library card.
NoveList: Read-alike recommendations, series information, book reviews, reading lists, and more.
PBS Video Collection*: A collection of over 1,500 streaming videos which provide full-episode access to PBS documentary series and documentaries. Use the search bar to find age-appropriate content such as Arthur, Pollyanna, Odd Squad, and Wild Kratts.

Tumblebook Library: animated books for children 0 – 12 years old.
A-Z list of additional resources for children
Go Noodle: This website is chock full of activities for children and tweens, from silly dance-along videos to NFL Play 60 exercises.
Harry Potter At Home: Enjoy the magic of Hogwarts from your favorite shelter-in-place spot! This website has unique games, quizzes, and crafts.
PBS Kids: Enjoy episodes and clips of popular cartoons such as Curious George, and educational games focusing on teamwork and feelings in both English and Spanish.
WideOpenSchool K – 2; WideOpenSchool 3 -5; WideOpen School 6 – 8:  Daily plans for school-age children plus tips for parents and caregivers on how to make the best of distance learning.  Includes helpful information on testing your technology to get it ready for online lessons and a customizable "digital learning pledge." Recursos en Espanol.