For Parents & Caregivers
Missing your library? We miss you too! Visit us digitally on Facebook or Instagram! See our Digital Events Schedule for programming details including Storytime with your favorite library staff.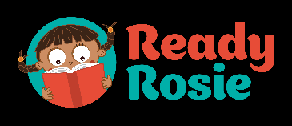 Looking for some fun learning activities do together?  Quick two-minute videos in English or Spanish will get you inspired.  ReadyRosie is for children birth through 3rd grade. Sign up here!
Younger Children (0-5)
School-Age Children


Tumblebook Library – animated books for children 0 – 12 years old.
Teens
Educators
For more shelter in place resources please visit: yolocountylibrary.org/resources
Early learning
Storytime is a fun way to get children excited about reading and is also a way for parents to learn more about activities that will help their child(ren) be ready to read as they enter school. Yolo County Library staff deliver storytimes that are intentional, inclusive, and based on the latest child development research, which includes modeling interactive reading, facilitating parent-child interactions, and building pre-reading skills. Library staff take a whole-child approach to engaging families and building communities by using best practices in early literacy programming and education. Each program encourages families to sing, talk, read, write, and play together– five activities that are part of a nationally recognized parent education program known as Every Child Ready to Read. In addition to literacy, storytimes build resilience in our communities by increasing social connections and support, enhancing parenting and child development knowledge, and supporting the social and emotional competence of children through the use of the Strengthening Families framework.
Accelerated Reader/Lexile/Reading Counts
Different school districts use different reading level systems. Many titles will show the level of the book in the description within the catalog. You may also search for books at your child's level by searching the reading level as a keyword. (ex. AR 4.5, Lexile 600, RC 6-8)